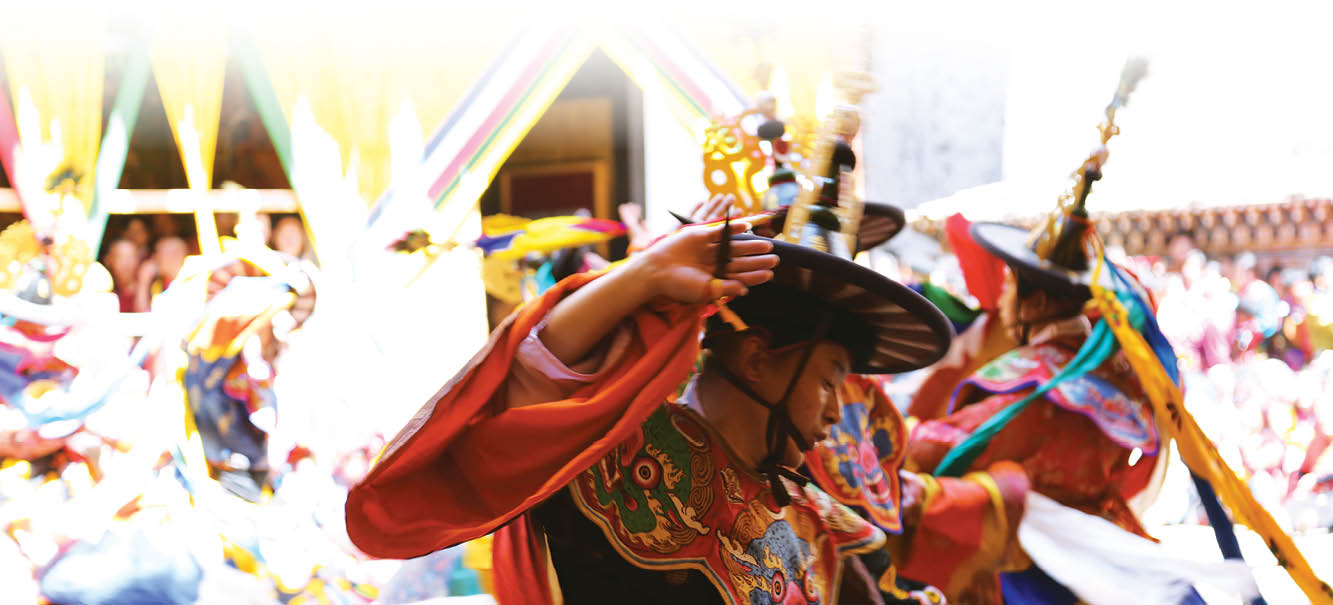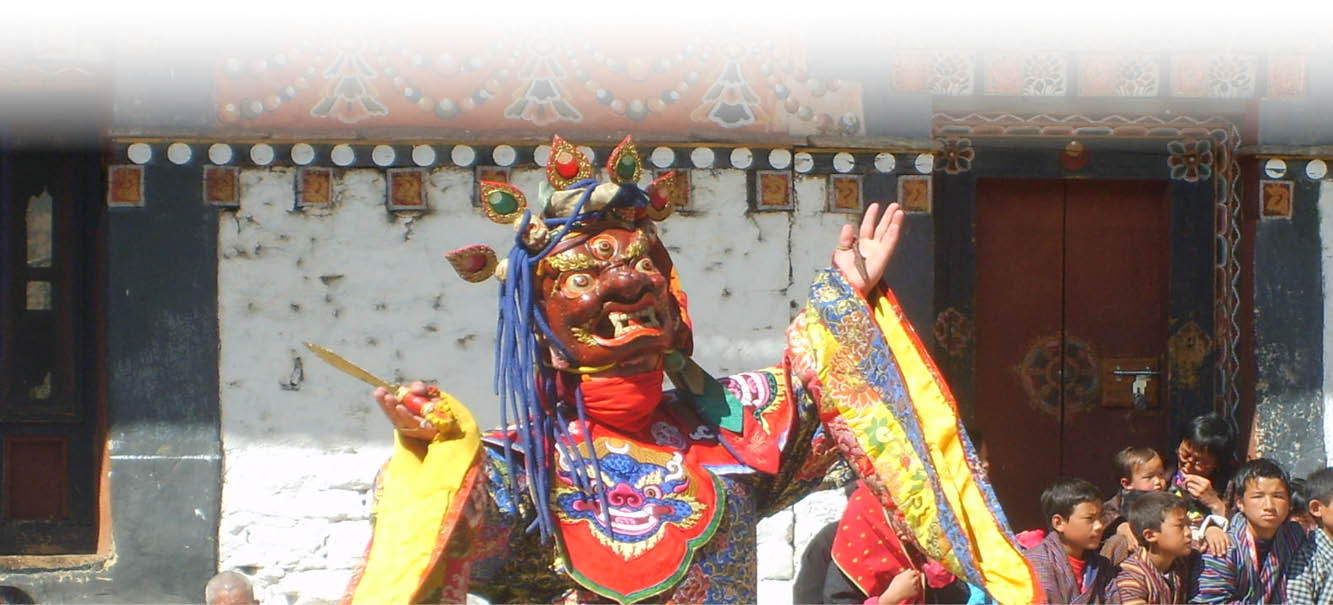 "Leading the way in Journeys, explorations & adventures"
Tshechu (festival) is an important festival in Bhutan. The word Tsechu means the tenth day of the month and is coined to commemorate the birth anniversary of Guru Rinpoche, the great Indian saint who visited the country in the eighth century and brought Buddhism to Bhutan. Different monasteries and districts celebrate the Tshechu at different times of the year corresponding to the tenth day of the lunar calendar. Guru Rinpoche is considered to be the reincarnation of Lord Buddha in the Mahayana Buddhist tradition.
During the Tshechu, people go to the Dzong in the finest attire and watch masks and traditional dances. Most of the mask dances are ecclesiastical explanations of the after-death. It is believed that one should attend the tshechu at least once in their lifetime to seek blessings and cleanse their sins.