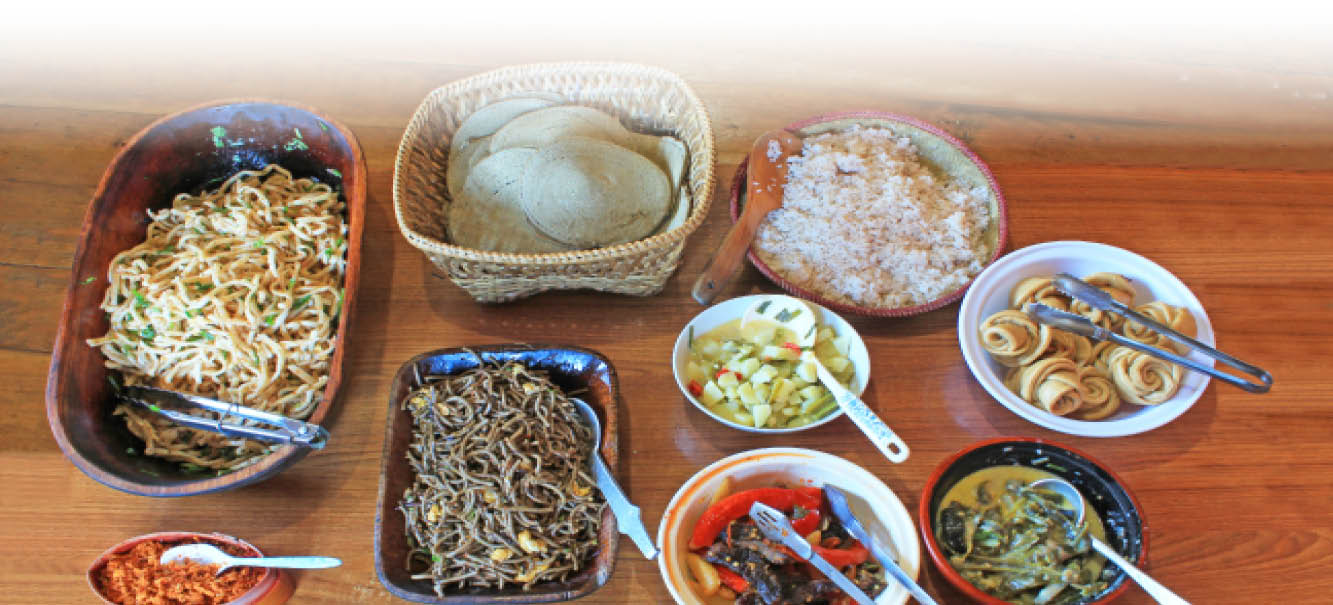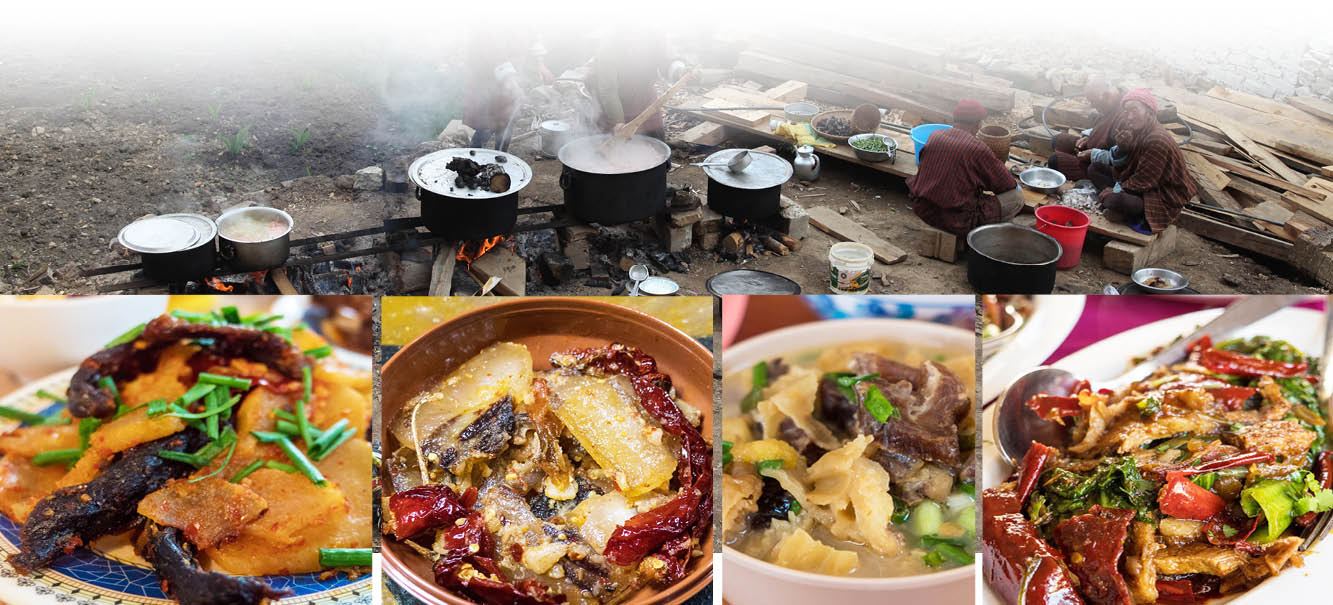 "Leading the way in Journeys, explorations & adventures"
Bhutanese Cuisine
The Bhutanese use simple staples, like chili, cheese, and rice, to create phenomenal dishes. In fact, Bhutanese cuisine offers a number of specialties that are perfect for winter entertaining and weekend comfort food. Bhutan features different culinary traditions: both its own specific dishes as well as cuisines influenced by surrounding countries.
Our favorite dishes are variations of a combination of potatoes, chili, cheese, and meat served with rice. Bhutan is a beautiful place for not only having new life experiences but also for tasting several new dishes.
NOTE
In hotels and restaurants offer Bhutanese, Continental, Chinese, Nepali and Indian cuisines. Breakfasts are usually western buffet style in most hotels. If any guests have any special dietary needs, we will do our best to accommodate the special dietary needs, but have inform us prior to arrival.
We strongly recommended boiled or bottled water for consumption than drinking tap water.